Generation X and Generation Y Adoption of Cryptocurrencies: A Comparison
The world's financial institutions are currently observing a vast digital ecosystem being expanded with reports for new digital currencies akin to the likes of cryptocurrencies to be launched soon. While these CBDCs (central bank digital currencies) are proclaimed not to harm or replace cash and other forms of legal tenders, we cannot help but talk about the ones instigating the change.
Cryptocurrency became popular since the launch of Bitcoin back in Jan 3rd, 2009. Ever since then, cryptocurrencies have seen a rise in popularity amongst the masses.
According to a recent study by Tech Jury, the cryptocurrency market cap has reached $265.545 billion as of May 2020. By 2023, the global blockchain market is expected to reach $23.3 billion. Furthermore, Bitcoin alone accounts for $6 billion of daily online transactions.
Moreover, cryptocurrency users have exceeded 40 million globally. In light, of this information, let's take a quick look at how Millennials compare to Generation X when it comes to adopting cryptocurrencies.
Generation X
Generation X is widely regarded as the generation that followed Baby Boomers and preceded Millennials. Their age groups range from 40 to 55 years old as of 2020. Here is how Generation X is reacting towards cryptocurrency:
Investment Growth among Boomers & Gen X
While Millennials are regarded as the prime suspects for capitalizing on the crypto market, surprisingly both Baby Boomers and Gen X are being currently observed to closely follow the trends.
Hence in recent years, many sources have cited an increase in investment of cryptocurrency as both Boomers and Generation X take charge to close the gap. In some cases, they were also found to have more than doubled their investments.
It seems like the word of mouth and awareness about cryptocurrency is spreading like wildfire as Generation X is seen to understand the value and find blockchain as a reliable security measure. Understanding the benefits of fast and instantaneous transactions, the group of disaffected people and entrepreneurs is already showing signs of crypto is affecting their thinking for the future.
Reports are coming in, showing an evident increase and Month on Month growth patterns. According to a study by Mode Banking, both Baby Boomers and Gen-X have shown a trend of increasing their investment in cryptocurrency by over 100%, especially during the COVID-19 pandemic.
Wealth Protection & Asset Diversification
With the current economy ridiculed by the pandemic, the growing fear for wealth protection has led Baby Boomers and those belonging from Gen-X to invest in resources that can allow for asset diversification. Cryptocurrency so far has been observed as the most favorable type of investment to safeguard personal wealth.
Generation Y
Otherwise known as Millennials, Generation Y is widely regarded as the generation succeeding Gen-X and Baby Boomers. Their age groups range from 24 to 39 years of age. Often regarded as the parents of Generation Alpha (like my darling son!) they were born into a world that as quickly becoming familiarized with the internet, mobile devices, and social media.
Growth of Alternative Asset
Millennials view of cryptocurrency is that of an alternative asset. Surprisingly not many of us want to invest in stocks and are more interested in assets that are backed by technologies. According to a recent study by Coin Telegraph, Millennials are three times more likely to invest in cryptocurrency as compared to Generation X. Furthermore, 9% of Millennials chose crypto as their long-term investment option.
Students applying for and seeking dissertation assistance are also looking for ways to invest alternative asset that can help secure their personal wealth for the future. It is important to note here that while both real estate and stocks are also good options for Millennials, they are currently dominated by Baby Boomers in the present times.
Shifting Presence for Everything Digital
Studies from different financial institutions and digital currency markets are coming in showcasing Millennials as a driving force for the adoption of Bitcoin for years to come. Zac Prince, the CEO and founder of BlockFi, identifies a major trend for Millennials where they seek everything digital.
Furthermore, with Bitcoin reaching its all-time high and pushing over $23,000 per coin as of Dec 17, 2020, who can blame Millennials for making the right choice so far!
Wealth Transfer to the Young
There is a Japanese idiom that states the next generation as the actual king of the world. Come to think of it this world will always belong to the next generation that is how our life expectancy is all about. We may get to live 100 years, but eventually, the circle of life catches up to us. As we depart, the new generation takes to the throne.
For countless eras, this is how wealth has been passed down from old to the young. Currently, Millennials are in the process to take control and eventually move Boomers out to take their seat on the ruling chair. This transfer of power and wealth on a massive scale will indefinitely cause investment in cryptocurrency to rise by a tremendous rate.
Conclusion
Cryptocurrency is on the rise with Bitcoin riding the tidal wave in recent times. Not only digital assets and crypto are skyrocketing, but even the BIS (Bank of International Settlements) is also considering launching digital currencies with the help of IMF and 60 central bank members.
Someone really has to be blind enough to not see how things are rapidly changing and converging towards digital resilience. So far Millennials and Gen-X have shown their growing interest in adopting cryptocurrencies with Boomers lagging behind to catch up on the trend.
Author Bio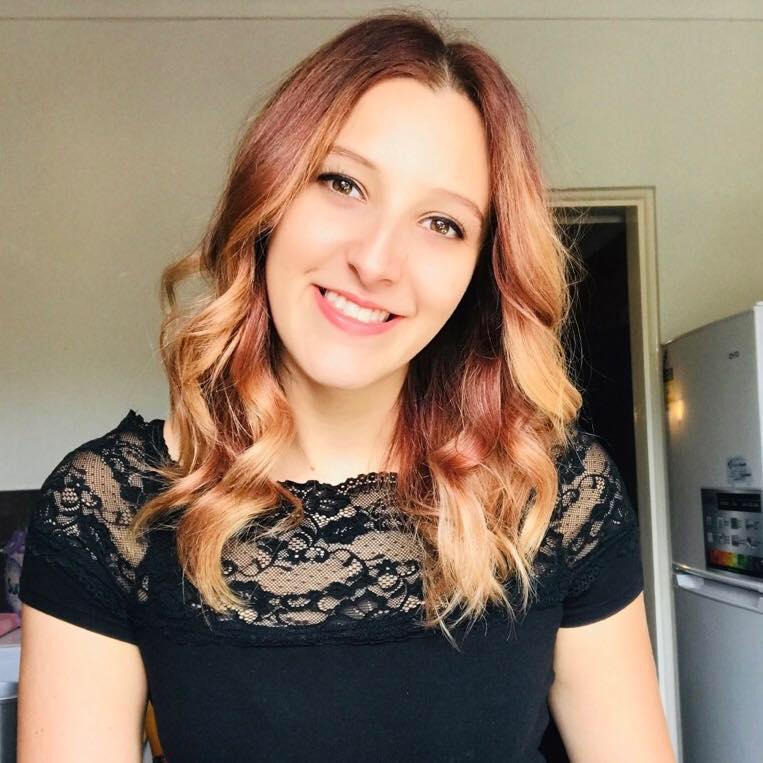 Samantha Kaylee currently works as an Assistant Editor at Crowd Writer. This is where higher education students can acquire literature review writing service UK from professionals specializing in their field of study. During her free time, she likes to catch up on all the latest tech developments happening across the globe.
Open your free digital wallet here to store your cryptocurrencies in a safe place.