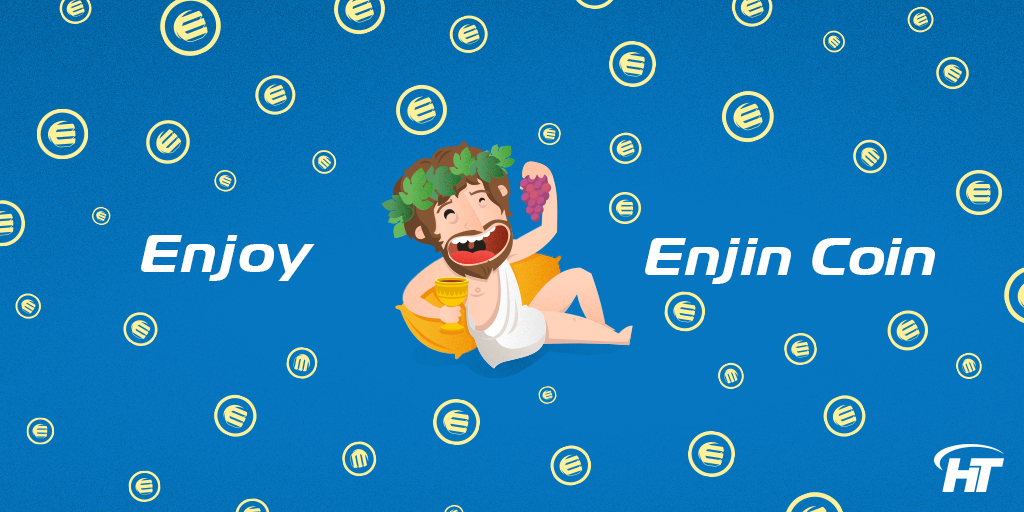 If you thought about holding or exchanging ENJ Enjincoin, now you can do so directly with your HolyTransaction Universal Wallet.
We have successfully integrated Enjincoin and it's now possible to add ENJ wallet to your dashboard and use it to access and exchange all cypto supported, instantly. This is just one of the many recent adoptions that increased the possibilities of our platform, by bringing the number of cryptocurrencies accepted to 29.
Now you are free to store ENJ on HolyTransaction, transfer them to any other wallet, and make crypto-to-crypto transfers from and to ENJ.
All HolyTransaction customers can create a new address for their own Enjincoin Wallet with the maximum ease.
Enjincoin Wallet features
Just like Bitcoin and all the other 28 digital currencies supported, you can now:
• Send ENJ to any address, even to addresses of other crypto, with instant conversion on the fly;
• Receive transactions;
• Exchange ENJ with any supported coins;
• Make instant transactions between HT users;
• Get real time exchange rates on the website;
• Set OTP for additional protection.
If you are not able to see your newest Enjincoin Wallet, you just need to click on the "plus" button on the top right of the balance page, once you successfully login into your own wallet.
About EnjinCoin:
The EnjinCoin Team built a "modular platform enables you to explore endless use-cases for blockchain technology". The Platform allows to Integrate blockchain really quickly "without writing a single line of code – or go all in and create custom tokens & contracts from scratch".
An all-in-One Blockchain Game Development Platform
Enjin offers a completely flexible, free platform for creating, integrating and scaling tokenized gaming assets. Here you can find a list of features as reported in the official website.
Non-Fungible Tokens
Create unique gaming assets – rare cards, scarce weapons & heroes. Use the ERC-721 token standard or mint them with ENJ.
Fungible Tokens
Forge in-game currencies, virtual goods, gold coins, cards, generic loot items, mineable resources and other abundant gaming assets.
Modular
Use everything from bound tokens & whitelists to trading fees & token bundles to supercharge your token & game mechanics – and increase your revenue.
Mint & Melt
Back your tokens with ENJ and provide the ultimate value proposition for your audience, true ownership of meltable gaming assets that have real-world value.

Integrate
Use our easy to use SDKs to integrate blockchain with your game. Use pre-built Token Supply models or code your own smart contracts.
Scale
Take advantage of Efinity, our sidechain instant token scaling network to build everything from CCGss, Dapps to massive, MMO gaming multiverses.
Applications:
Video Games
Level up your published titles with blockchain technology – or build everything from groundbreaking MMOs and MOBAs to full-blown gaming multiverses.
DApp Games
Whether you're an experienced blockchain solidity developer or a total newbie, ENJ platform is everything you need to power the next crypto-collectible DApp.
eSports
Mint custom tokens and galvanize your audience – boost online interactions, supercharge your marketing efforts and give prizes to your biggest fans.
Rewards
Incentivise activity and encourage engagement by automatically rewarding your community members or gamers with tokens that have real-life value.
Open your free digital wallet here to store your cryptocurrencies in a safe place.