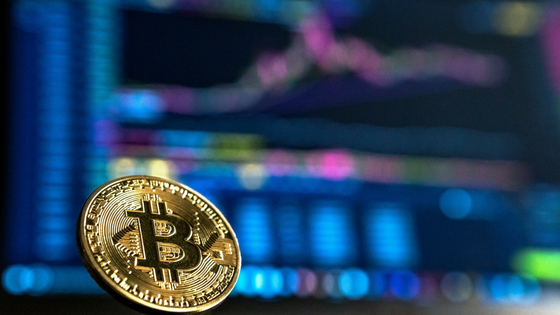 Living in a world of technology, where news through social media and live broadcasting is at our fingertips; it would be foolish to presume that the readers are oblivious of the word "cryptocurrency." 
All of us must have heard this word cryptocurrency on the media and if not there, then at dinner parties surely. But unfortunately, just knowing the word doesn't mean you can interpret or pick what it is and how does it work.
No worriment, you are not all alone, despite the hype and press releases there is an overwhelming majority of people who have insufficient knowledge about cryptocurrency including bankers, finance dealers etc. Now let's discover what the fuss is all about, reading the article will end up providing you the information more than most of the people.
Cryptocurrency a digital asset
"Cryptocurrency will do to banks what email did to the postal industry"
The comprehensible definition of cryptocurrency: "A cryptocurrency is a digital or virtual currency." but why it is called "Crypto" currency because it uses cryptography for security.
Or it is a digital medium of exchange that uses encryption to secure the process involved in the transaction. The encoding process makes it impossible to counterfeit the cryptocurrency; therefore making the fund transfer safer between two parties.
You can easily find more than 800 digital currencies in the market and Bitcoin is just one of them. Need to mention it as many people think that cryptocurrency and Bitcoin is the same thing with two different names. Like cryptocurrency is a whole tree and Bitcoin is just a branch of it.
Although, Bitcoin is the world's oldest and well-known cryptocurrency, like any other digital currency it is not regulated or backed by the government. Sir Richard Charles said, "There will be other currencies like it that may be far better, but in the meantime, there is a big industry around Bitcoin."
You might have heard the words Etherium or Litecoin, just other names of Cryptocurrency. Moreover, the name, symbol, and the price of the cryptocurrencies can be different depending on its end goal. When bitcoin first arrived, they were intended to be a way for the world to break away from banks.
The use of cryptocurrency 
Other than just an increase in value, many other reasons make it imperative for users to own it. It bestows the possibilities that no other currency allow. For example, the following
You can use it to sell or buy products and services like any classic flat currency. But the trick is you have to find the donor or the acceptor who deals in cryptocurrency.
Send or transfer money at low cost and high speed.
Crypto-currencies act as a censorship-resistant alternative store of wealth; it means it can only be accessed by the owner, a person who has private keys to the wallet. Therefore, no personal cryptocurrency wallet can be frozen by the authorities.
It provides you the great investment opportunities; you can even transfer your retirement funds into an account for Bitcoin, Etherium, Ripple et cetera. And if you want to avail these services at shoestring budget, you can use coupons.
With cryptocurrency you can transfer large amount of money with being answerable to government or bank that why, who and how much.
        Conclusion
The market for cryptocurrency is rapid, vast and wild. Every day it takes a new twist and turns; the new currencies pop up, an old one dies, early adopters get rich, and investors suffer losses. But the fact is that people all over the world are buying cryptocurrencies, investing in it as they are sure that cryptocurrency is here to stay and change the world and that's an undeniable truth.   
Open your free digital wallet here to store your cryptocurrencies in a safe place.