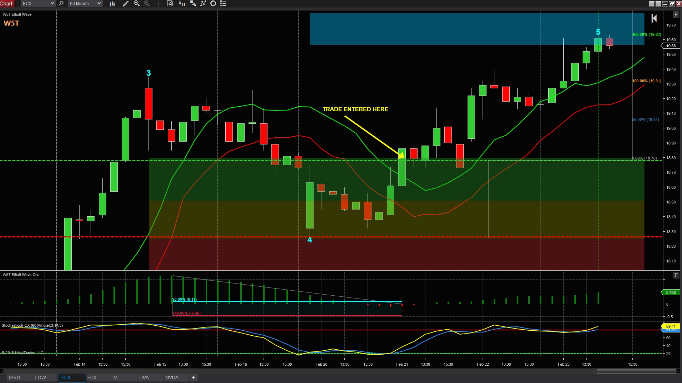 Investment opportunities are a dime a dozen in the digital world, but unsurprisingly, cryptocurrencies are among the most interesting prospects aspiring investors are looking at. Unlike their traditional counterparts such as gold, stocks, traditional currencies, and other, cryptocurrencies and the blockchain platform they reside on offer a chance at the big leagues for any investor that makes the right move at the right time. However, that doesn't mean that established assets shouldn't be ignored.
Bitcoin has turned eight years old this year, and the now mature digital asset has had a strong ROI rate throughout its life, fueled by its constant and steady adoption around the globe. With outstanding payouts that topple some of the most lucrative investment assets on the market, it's time to take cryptocurrencies more seriously.
However, there are a number of factors that make shares a strong and secure investment opportunity that cryptocurrencies might not be able to match. Let's consider the market trends and help you discern between shares and cryptocurrencies as viable investment prospects.
The potential of the cryptocurrency market
Through trial and error, through success and failure, Bitcoin has become a sound investment portfolio option. Out of the six previous years, Bitcoin has yielded a great return on investment and will only continue to rise in the months and years to come. With the computational networks becoming more secure and stronger than before, and with the coming of flexible and reliable wallet services, it only stands to reason that modern investors should look towards cryptocurrencies as viable investment opportunities.
Even though investors have had difficulties penetrating the market over the years because of the inherent volatility of the market and the unpredicted growth and fluctuations, modern market trends indicate a more secure investment arena for the upcoming period. The increase in market liquidity, regulatory oversight, and overall security is making Bitcoin and other cryptocurrencies more appealing to investors worldwide, as well as countries willing to adopt the cryptocurrency as a new method of payment in select instances.
A case for the stock market
The stock market is a veteran among investment assets and remains one of the most stable markets on the planet. Buying a share in a company that is operating profitably will grant you smaller or greater returns over a number of years, depending on the fluctuations in the market and the worth of the company's stocks. You can choose to invest in a range of businesses varying in size and equity though a broker or an investment fund.
Over the last year, though, profitable small cap stocks have made a boom in the industry and created a lucrative investment arena that aspiring investors should take into consideration when planning their next big move. Even though major tech companies continue to garner the attention of the investment world, small cap stocks prove to be an easier way into a stable market and show a great potential for grand financial returns in the years to come. However, financial return should not be your only guiding star.
Regulation and governmental oversight
One of the greatest concerns for any investor is whether or not the market in question is safe and stable enough for storing assets without them vanishing into the abyss with no prior warning. It's a well-known fact that the cryptocurrency market is not regulated by any traditional means, but rather is was envisioned and still serves as a public ledger that works as a decentralized data management system – a system where every transaction is stored.
This means that the cryptocurrency market is not regulated by any governmental body, nor is it recognized by legislature or financial institutions. As such, cryptocurrency transactions cannot be influenced, capped, reserved, or identified by third parties. However, this creates a possibly volatile investment environment the stock market is protected from.
The stock market is one of the safest investment markets in the world. The fact that it is extremely well-regulated by federal law and financial institutions ensures a higher level of security and accuracy, while the strict vetting process for participants from both sides ensures transparency for investors. All of this works together towards creating a safe investment arena, and it also helps make sound forecasts in terms of market fluctuations, giving more control to the investor.
The security of assets on the blockchain
With all of that said, it's important to note that Bitcoin has never been hacked, nor is it likely to get hacked any time in the future. The projected amount of computing power and time needed to crack into individual transactions and wallets is almost impossible to replicate in real-life scenarios, and so blockchain stands tall as the most secure platform on the web.
While it is true that Bitfinex and Mt.Gox have been hacked in the past, nowadays the cryptocurrency game offers far more superior security options to its investors. With cryptocurrencies, the assets you store in your wallet are safe. This cannot be said for other investment assets, as every digital trading game has its set of liabilities and risks the hackers can exploit.
Investors are constantly looking for emerging opportunities and lucrative assets that will yield a high ROI over a specified number of years, and both the stock market and the crypto market offer a good chance of a high return on investment. That said, the stock market offers a more stable and well-regulated investment arena, whereas cryptocurrencies offer extreme returns to those who invest in the next big project.
Open your free digital wallet here to store your cryptocurrencies in a safe place.