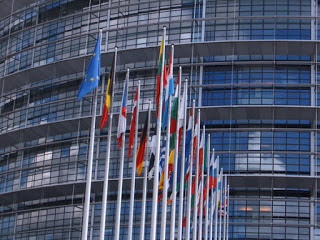 During a speech given by the Lithuanian representative Antanas Guoga, in fact, he defined the blockchain that way.
His speech was held before the Internal Market for Consumer Protection Committee, that advanced a new proposal for cryptocurrencies.
Task force creation: yes or not?
A voting on the proposal was held on April 26th and the result was 542-to-51 members who want the creation of a cryptocurrency task force.
So, now the task force will turn into reality and will "monitor technology developments ahead of any concrete regulatory proposals".
Von Weizsäcker said in a statement:
"To avoid stifling innovation, we favour precautionary monitoring rather than pre-emptive regulation. But IT innovations can spread very rapidly and become systemic. That's why we call on the Commission to establish a taskforce to actively monitor how the technology evolves and to make timely proposals for specific regulation if, and when, the need arises."
It is likely that the creation of this task force will be done in the next few months.
Open your free digital wallet here to store your cryptocurrencies in a safe place.