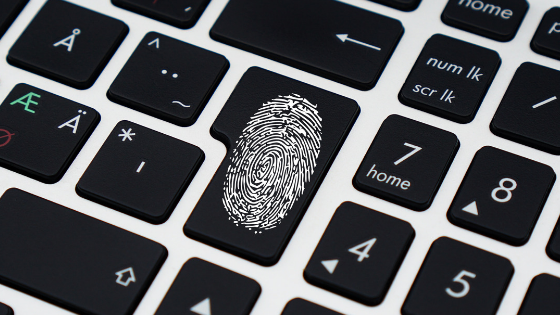 Cryptocurrency is no doubt the latest innovation and revolution in banking in the world today. It gives people the power to take full charge of their wealth, how it is stored, what happens to it and so on. However, with new invention comes new challenges and as the world slowly but gradually accepts Cryptocurrency as the new way of storing money there is a need to simultaneously adjust the way we secure it. For the vast majority of people who store their money in banks, there is little or no worries in terms of security as ideally, the banks have insurance cover against a breach in their security system, theft, and lastly potential hacks. This is not the case for Cryptocurrency as funds are only as safe as we want them to be. Basically, private keys show where your wealth is located and if anyone has access or knowledge of them you can kiss your money goodbye.
Many Folks trading cryptos from their laptops in their bedrooms, office or elsewhere may feel a false sense of safety and security as they cannot physically sense that they are being watched. The fact is people using the internet today are rarely alone. It may simply be an autonomous piece of code monitoring your activities online or someone somewhere in a government basement or Private Corporation physically monitoring you while you go about your crypto trading business. It may as well be someone else somewhere with the skills and knowledge to do so. Regardless of who and what is monitoring you the fact is your Crypto is almost always at risk.
Many ideas have been put forward about the best and most effective way of protecting Cryptocurrency. Many experts believe that one of the worst ways to protect a crypto wallet is to put it on the exchange. The 'million dollars' question now is what is the safest way of protecting your private key and Cryptocurrency?
Now imagine for a second that you do not have to worry much about this risk, imagine that every bit of information you send and receive is encrypted, and imagine that only the sender and receiver of any information can have access to it. Would that not be great? Read an expert review on saferVPN which is one of the most popular VPN services here: bestvpn24.com/safervpn-review/.
More Reasons to Protect Yourself While Crypto-Trading
A Digital Trail: Everything digital leaves a trail. Cryptocurrencies are basically electronic cash. Traders typically make use of an electronic wallet that sends electronic cash to another wallet. Bitcoins are not anonymous as we all would love them to be, they are simply pseudonymous.  Crypto- Traders who use pseudonym addresses are more like writers who go by their pseudonyms. If their true identity/name were to be uncovered all their previous works under their pseudonyms will be linked to them. In the same way, all Bitcoins transactions are stored up in a blockchain and regardless of whether you use a pseudonymous address or not if that address can be in any way linked to you everyone will know the entire history of transactions you have made.
A school of thought argues that using a real name/identity for trading Cryptocurrency anonymously is not necessary since you have a Bitcoin wallet address; however, this is only true if that address is unique and changes for each transaction.
Stores can uncover real identities:  Folks who are a bit conscious of how the security risk of trading crypto has ingeniously adopted means sure as having more than one wallet, making multi-input transactions, using web-hosted 'eWallets' to conceal identity and so on.
The truth is these methods are not very effective as online retailers and stores have access to their Bitcoin address when they make transactions with them. In addition, the payment processor which retailers utilize can also be used to uncover their real identity.
The bottom line is users are made to reveal their identity in order to get good and services when making payments online which consequently implies that Cryptocurrencies are not really anonymous.
Cryptocurrencies do not encrypt traffic: The basic system employed by Cryptocurrencies is such that when coins are sent, they are first taken to the Bitcoin's nodes where they are encrypted. Furthermore, the communication between nodes is encrypted but that is about it. There is no encryption of the internet traffic which means that ISPs can collect information on the origin and destination of any transaction.
How VPNs Help Crypto-Trading
•    Using a VPN mask the IP address from a computer which is very useful to stay secure from government agencies and corporations.
•    With a VPN you can trade anywhere in the world. The best VPNs are capable of unblocking geo-locked websites. Traders who are blocked from local websites due to government policies can easily access those sites with a VPN.
•    Even while making online transactions with your bank, you are made to provide some vital information about yourself. Similarly, trading platforms also request some personal information and bank details; a very good VPN will protect this data from hackers and other third parties.
•    With a VPN, traders can enjoy faster internet connections while performing their transactions. Time is a vital component of trading online and a few seconds or minutes lost due to speed and connection issues can be very costly.
•    To avoid taxes and government surveillance: The number of countries and financial markets that still prohibits the trading of digital currency is still much. Without a VPN it will be difficult to safely enter financial markets where trading is both legal and illegal.
The government of some developing countries impose enormous taxes on financial transactions, having a VPN will ensure that you are able to avoid paying such taxes on.
•    You can avoid legal issues: Legal issues can arise in countries where trading Cryptocurrency is illegal. With VPNs, traders can go about their business anonymously.
Conclusion
Using a VPN to protect your digital cash by securing your personal and banking details is really something that is paramount. Some of the best VPNs are cheap and readily available just make sure you check out some of the amazing features and services before you pick one.
Open your free digital wallet here to store your cryptocurrencies in a safe place.