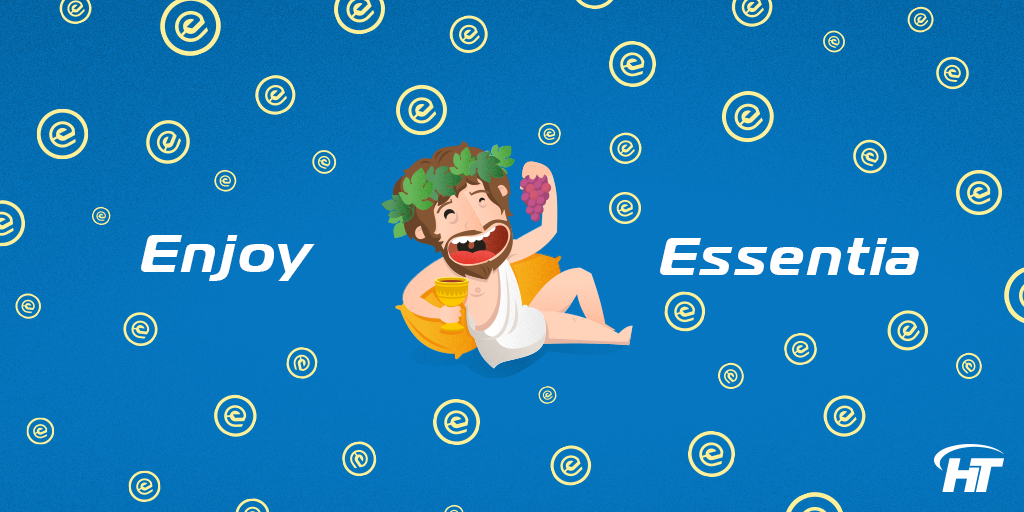 If you thought about holding or exchanging ESS Essentia, now you can do so directly with your HolyTransaction Universal Wallet.
We have successfully integrated Essentia Token and it's now possible to add ESS wallet to your dashboard and use it to access and exchange 25 different crypto, instantly. This is just one of the many recent adoptions that increased the possibilities of our platform, by bringing the number of cryptocurrencies accepted to 26.
Now you are free to store ESS on HolyTransaction, transfer them to any other wallet, and make crypto-to-crypto transfers from and to ESS.
All HolyTransaction customers can create a new address for their own Essentia Wallet with the maximum ease.
Esentia Token Wallet features
Just like Bitcoin and all the other 25 digital currencies supported, you can now:
• Send ESS to any address, even to addresses of other crypto, with instant conversion on the fly;
• Receive transactions;
• Exchange ESS with any supported coins;
• Make instant transactions between HT users;
• Get real time exchange rates on the website;
• Set OTP for additional protection.
If you are not able to see your newest Essentia Wallet, you just need to click on the "plus" button on the top right of the balance page, once you successfully login into your own wallet.
About Essentia:
Here's how Matteo Zago, Founder at Essentia One, answered everyones' question.
What is Essentia? "Essentia is a modular, decentralized interoperability and data management framework. It aims to collect and connect centralized and decentralized resources into one cohesive environment and provide the interoperable framework for the Web 3.0.
Being not only interoperability but also management framework, another Essentia's objective is to provide users full control over their personal information. Using Essentia, it is possible to set up what information you want to share, with whom and even for how long.
Essentia is created as a tool to help users smoothly transition from Web 2.0 to Web 3.0, by creating a network of application that can be used at once, from one place with the help of the seed only.
You can gather all your favorite services, from exchanges to messengers, and manage your digital life easily and painlessly not wasting extra time and money. […]."
Open your free digital wallet here to store your cryptocurrencies in a safe place.