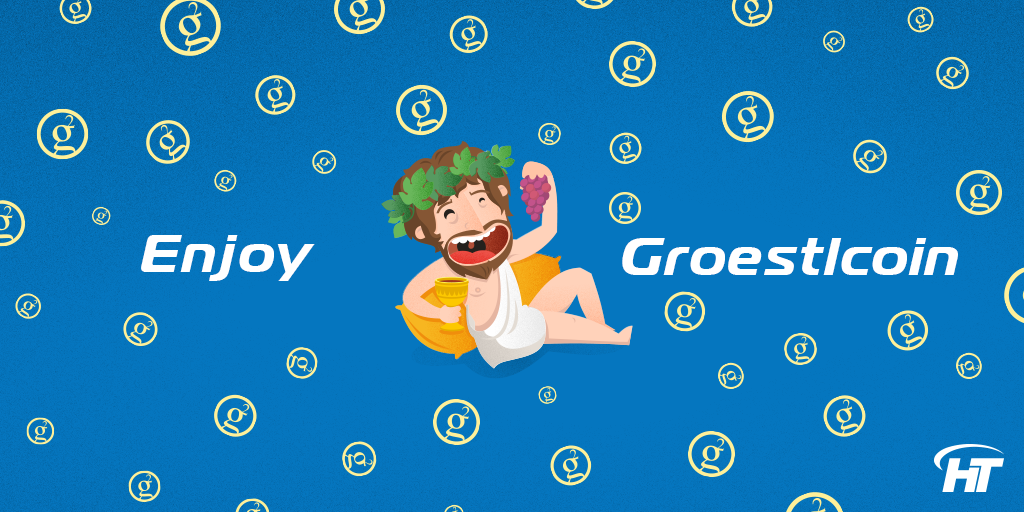 If you thought about holding or exchanging GRS Groestlcoin, now you can do so directly with your HolyTransaction Universal Wallet.
It's now possible to add GRS wallet to your dashboard and use it to access and exchange 25 different crypto, instantly. This is just one of the many recent adoptions that increased the possibilities of pur platform, by bringing the number of cryptocurrencies accepted to 25.
Now you are free to store GRS on HolyTransaction, transfer them to any other wallet, and make crypto-to-crypto transfers from and to GRS. All HolyTransaction customers can create a new address for their own Groestlcoin Wallet.
Groestlcoin Wallet features
Just like Bitcoin and all the other 24 digital currencies supported, you can now:
• Send GRS to any address, even to addresses of other crypto, with instant conversion on the fly;
• Receive transactions;
• Exchange GRS with any supported coins;
• Make instant transactions between HT users;
• Get real time exchange rates on the website;
• Set OTP for additional protection.
If you are not able to see your newest Groestlcoin Wallet, you just need to click on the "plus" button on the top right of the balance page, once you successfully login into your own wallet.
About GroestlCoin:
Groestlcoin is a fast and secure coin with almost zero fees that is privacy oriented. Launched on 22nd March 2014 with a focus on technological advancement, Groestlcoin has major development releases every 3 months.
Groestlcoin is a blockchain pioneer due to it being the first coin that activated SEGWIT and first to performed Lightning Network transactions on mainnet.
" You can send GRS across the blockchain with almost zero fees. The fee for transferring 10,000 GRS with Groestlcoin Core wallet is  0.000045 GRS, that means $0.0006 at current price."
The Groestlcoin Team has developed wallets for every platform: Android, iOS, BlackBerry, Windows, macOS, Linux, Chrome OS and Web. And besides that, the Groestlcoin Samourai wallet enables you to send GRS anonymously.
"The Groestlcoin Samourai wallet, boasts its anonymity and security, as it allows for private stealth addresses with both TOR and VPN support, as well as onboard AES-256 encryption."
The main idea of creating Groestlcoin was to establish an electronic payment model that was purely based on mathematical proof. It uses the proof of work system (POW) to facilitate secure online money transactions. A system that is independent of influence from centralized authorities, a currency transferable electronically, and instantly at a very small fee.
Using 2 rounds of Grøstl-512 mining algorithm, makes Groestlcoin an ASIC resistant cryptocurrency.
Open your free digital wallet here to store your cryptocurrencies in a safe place.