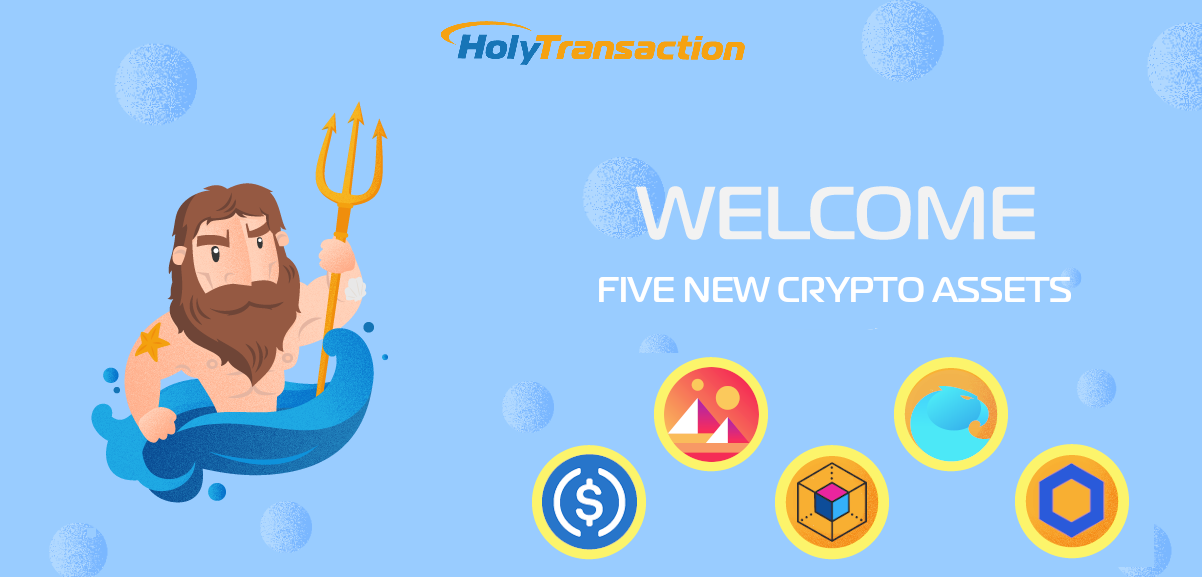 HolyTransaction has added five new crypto assets to the platform: USDC, MANA, ENG, ANT, and LINK.
USD Coin (USDC) is a fully collateralized US dollar stablecoin. It is an Ethereum powered coin and is the brainchild of CENTRE,
Decentraland (MANA) defines itself as a virtual reality platform powered by the Ethereum blockchain. In this virtual world, users purchase plots of land that they can later navigate, build upon, and monetize. Decentraland uses two tokens: MANA and LAND.
Enigma (ENG) is a crypto platform that's trying to solve the problem of privacy on the blockchain by giving access to data storage and privacy while remaining scalable. Enigma aims to extend Ethereum Smart Contracts by introducing secret contracts.
Aragon (ANT) is a decentralized platform built on the Ethereum network that offers a modularized way to create and manage dApps, cryptoprotocols, and decentralized autonomous organizations (DAO). The ANT ERC-20 token will enable its holders to govern the Aragon Network.
Chainlink (LINK) connects decentralized peer-to-peer networks and smart contracts to real-world data, events, and payments. Since blockchains cannot access data outside their network, oracles (a defi instrument) are needed to function as data feeds in smart contracts.
To create your web wallet you don't need to have a bank account, so you can set it up in just one minute.
Open your free digital wallet here to store your cryptocurrencies in a safe place.