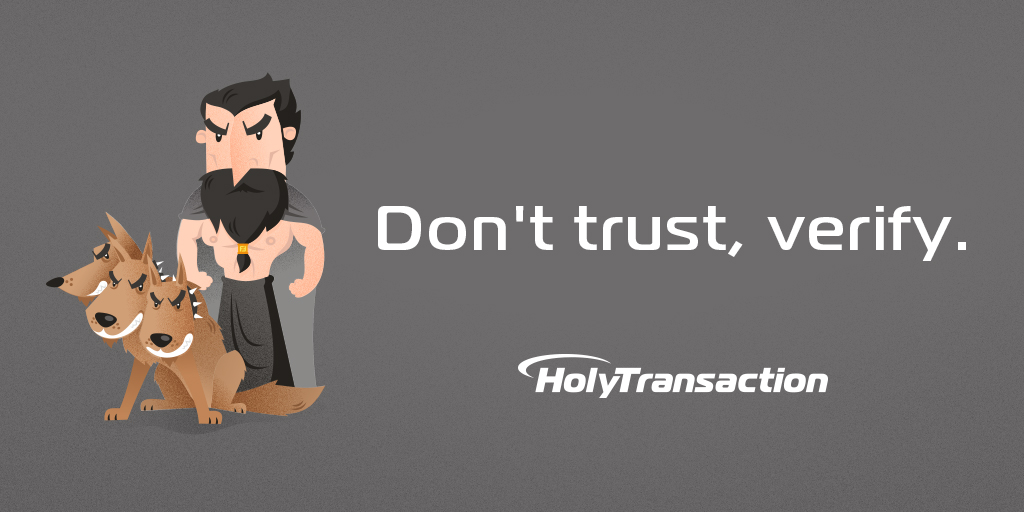 If you want to be a successful trader, you need to know about cryptocurrency wallets and different ways to keep them safe. Cryptocurrency wallets are more of software, primarily designed to store crypto keys.  Assuring the safety of a wallet is highly important to keep your coins safe on a wallet.
This post introduces you to ten advanced ways to protect your coins safe on wallets in less than 100 dollars.
Let's get started!
Opting for Multi-Signature
Multi-Signature can be a great way to keep your Bitcoin wallet safe and secure. What does it mean? It is a process to decide the legitimacy of the transaction by verifying it from two to five people.
You can get access to the Bitcoin wallet, but the withdrawal of funds is possible only if 3 to 5 people validate the transaction. The multi-signature facility of the bitcoin wallet gives a user complete control over his money and leaves no scope for scams.
Two Factor Authentication Process
The two-factor authentication process is one of the most effective ways to ensure the safety of your wallet, as it requires two pieces of information to give access to the wallet. If someone tries to get access by guessing passwords, it won't be possible without the other factor.
You can set up 2FA for your wallet in different ways. You can take advantage of Google authentication, which involves a six digit number that changes after some time, but you know it. As all wallets do not offer two-factor authentication, you can use a popular solution- biometric, which involves your fingerprints.
Gone Phishing – Email and Web
The crypto world has been a victim of  Phishing scams through Google Ads and emails. Therefore, you need to ensure that only those companies that have that have their domain spelt correctly, send you emails. Refrain from finding their web addresses clicking on Google ads. If a hacker manages to get your private key, you are likely to lose your funds.
No to auto-updates
Experts recommend to turning off auto-updates provided by crypto applications. Account holders can suffer potential loss due to application bugs. You should wait for some time after the releasing of an update to check if there are any bugs or not. Let other users test an app so that you can make a decision regarding the use of an application.
 Software
Updating your software is important. Your wallet can probably be the easy target for hackers if it is running on non-updated bitcoin software. The updated version of wallet software will have advanced security features, which can protect your Bitcoins in a better way. You will be able to evade big security crises by updating your software with the latest security fixes and protocol. Update your mobile systems, computer operating systems and software to tighten the safety of your cryptos.
Encryption
By encrypting your particular folder, file, or message, you add an extra layer of security to it, which can not be unlocked easily. To put it simply, encryption means using the password to access a Bitcoin wallet. Encryption is highly effective when you use a desktop, mobile, or hardware wallet, as it can protect you from online rogues. Using the strong password is not just important, as you need to memorize it well because the password recovery mechanism is weak in the Bitcoin's case.
Hardware Wallet Storage or Offline Mode
Another great way to secure your Bitcoin wallet is storing the Bitcoin values in a hardware wallet or you can say cold storage. This storage is similar to USB drives. You do not even require a link to the internet as it is an offline method.
Make sure you do not store a large amount of cryptocurrency in cold storage. Divide the amount into two parts. You can keep a small amount online for trading purposes while keeping the second amount stored in the hardware wallet-offline.
Keep a Highly Secure Offsite Backup
What will you do if you can no longer access your wallet due to a technical issue in your computer? Nothing but you will lose your Bitcoins. You probably have had recovered your coins if you had a backup of your wallet. Therefore, multiple backups of wallets stored in different locations are important.
Backups vary according to wallets. You will be able to backup after every transaction for some wallets or after 100 transactions for others while updating your wallet with the latest private keys, required to access the wallet.
Store Private Keys Offline
You can enhance the security of your Bitcoin wallet by keeping private keys offline. A Bitcoin involve the use of Public keys for transferring Bitcoins. You can also check your account balance using public keys. Moreover, you need public keys to govern payments from your Bitcoin wallet.
So if anyone is able to access your private keys, you can lose your coins. Therefore, you need to remove private keys and store in another computer, not connected to the internet. This will keep your wallet safe from online malware and hackers.
Use a Dedicated Hardware
You can make safer Bitcoin transactions using a dedicated hardware. A dedicated USB key minimizes the data exposure to viruses during the movement of data from an online wallet to a hardware wallet.
The crypto industry is booming with so many cryptos coming live every day. The complexity of the Blockchain, mining pools, and wallets is important to understand prior to trading. Though you get a ton of options when it comes to a crypto wallet, selecting the right one can make or break you as an investor.
Open your free digital wallet here to store your cryptocurrencies in a safe place.