A few days ago
Don Tapscott
suggested the idea that the
blockchain
could cause the death of services like
Uber
and
Airbnb
.
And it seems like this is truly happening, as a service called
Arcade City
has officially published a press release where they "declare war on Uber over fare cuts and plan to replace drivers with self-driving cars".
Arcade City is an open marketplace where riders connect directly with drivers. It only works via a mobile app, available for both iOS and Android.
How it works
Let the company speaks for itself: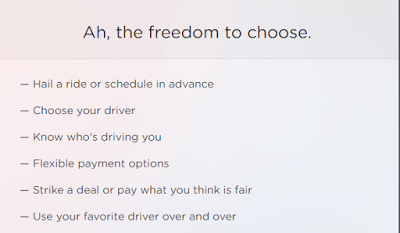 It works through the Ethereum Blockchain
During a recent interview with CoinTelegraph, Christopher David, founder at Arcade City, commented:
"the main deciding factor was that the vision of Ethereum aligns precisely with our own vision of peer-to-peer transportation and distributed logistics".
Where can we move with Arcade City?
At the moment Arcade City is active in the US.
These are the states: Arizona, Arkansas, California, Colorado, Florida, Georgia, Illinois, Indiana, Kentucky, Louisiana, Maryland, Michigan, Minnesota, New Mexico, North Carolina, New Hampshire, New Jersey, Ohio, Oklahoma, Oregon, Pennsylvania, South Carolina, Texas, Virginia, Washington and Washington D.C.
Drivers are also available in Australia; while Mexico, Canada and Sweden will be launched next spring.
Open your free digital wallet here to store your cryptocurrencies in a safe place.