And now, the company hired several employees from the bitcoin service called ChangeTip.
Among the people hired by AirBnB there is ChangeTip's CEO and co-founder Nick Sullivan.
Unfortunately we don't have more details yet.
Blockchain Project for AirBnb
This news is the pure expression of the optimism that AirBnb has for its blockchain project.
As we previously reported, Blecharczyk explained that blockchain is in the company's mind.
These were Blecharczyk words:
"I think that, within the context of Airbnb, your reputation is everything, and I can see it being even more so in the future, whereby you might need a certain reputation order to have access to certain types of homes. But then the question is whether there's a way to export that and allow access elsewhere to help other sharing economy models really flourish. We're looking for all different kinds of signals to tell us whether someone is reputable, and I could certainly see some of these more novel types of signals being plugged into our engine".
ChangeTip funds
The round was guided by Pantera Capital, according to a ChangeTip's press release.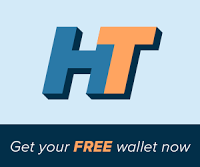 Multicurrency Wallet
Do you like cryptocurrencies? Open a new wallet here for FREE!
Open your free digital wallet here to store your cryptocurrencies in a safe place.