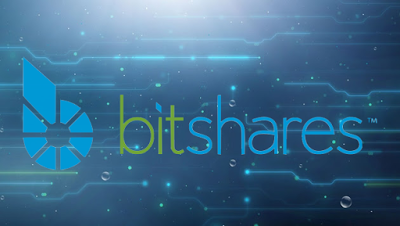 Graphene, the super material that our computer chips might be made of soon, still isn't very well known. However, with BitShares 2.0 being called Graphene, the word might become a stable part of your lexicon soon. The BitShares 2.0 has been long anticipated by both the BitShares and cryptocurrency communities. Since its announcement earlier this summer, BitShares has started to restructure themselves in preparation for BitShares 2.0. Though they are adding a lot of functionality, the core stake distribution is not changing at all. In testing, they have been able to sustain 3000+ tx per 3sec block, compared to the 7 transactions per second that the Bitcoin network is theoretically limited to. To reach even larger network sizes, Graphene is tapping into the same
future expectations
that Bitcoin users expect to keep their network viable: Moore's Law. The pace of technology is such that eventually just one rented VPS will be able to handle all of the world's financial transactions.
"We can trade peer to peer anywhere in the world in a few seconds. We've got capacity for every existing exchange to become a member of our network, treating their own customers to the combined market depth of all exchanges on a shared transparent ledger."
Graphene works as an open source toolkit, and the original BitShares team needed this change because they were having to sell BitShares just to keep going. The list of new features include:
Votable Network Parameters, Flexible and Dynamic Access Control, Transferable Account Names, On-Chain Proposed Transactions, a New Full Node/Client Concept, a Referral Program, Recurring and Scheduled Payments, and the addition of new Privatized BitAssets. More information about Graphene and the newest features can be found
here
.
BitShares Style Decentralization Is What Banks Need
Decentralization provides the BitShare network, and all altcoin networks, with a new type of security that banks do not have – maybe even for functions we traditionally use a bank for. A network that functions by consensus and push transactions instead of pull transactions, is almost a holy grail in the banking industry. It's no wonder that we've seen banks rush to "blockchain" technology. BitShares is confident in their security, they commented:
"It's impervious to the hacker attacks that even the biggest exchanges have suffered."
BitShares was one of the first cryptocurrencies to to engage in fiat and asset pegging, which is an angel that banks will certainly be interested in exploring. As we see more and more
banks
enter the Bitcoin and blockchain space, though, how many of them will realize that BitShares already has what they might need?
Open your free digital wallet here to store your cryptocurrencies in a safe place.