November 24, 2014 – SANTA MONICA – HolyTransaction announced today that they have extended support on their platform to the
Mastercoin Protocol
and all of Mastercoin's Smart Properties which allow their users to host digital tokens recorded on the blockchain.
Since the introduction of Bitcoin in 2009, Decentralized Applications have been creating waves in almost all sectors of the world, especially in finance.
HolyTransaction
is positioning itself to support any and all developments in this space.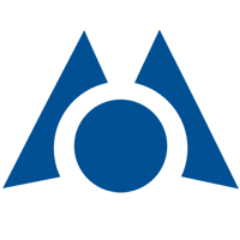 Mastercoin
uses the
Bitcoin
Blockchain to store records/data. It has highly useful feature which allows a party to create their own digital tokens, thereby creating smart properties that can enable online exchange of assets (i.e. stocks, bonds, real estate and various finance and security features) with the security and cost-savings of Bitcoin protocol.
"We believe that digital asset transfer protocols will replace outdated bureaucratic rituals in the near future and are extremely happy to push towards this direction," said Andrey Zamovskiy.
HolyTransaction is a transparent, accessible universal cryptocurrency wallet that allows users to store multiple digital assets in one location. HolyTransaction comes with a one-of-a-kind currency exchange feature that allows users to easily convert one asset to another. Francesco Simonetti, co-founder of HolyTransaction, says: "The Mastercoin Protocol can be used for things such as decentralized crowdfunding, asset management, and user currencies all by creating tokens built on top of the Bitcoin Blockchain".
About HolyTransaction:
Typically if you want to hold 10 different cryptocurrencies (
Bitcoin
,
Litecoin
,
Dogecoin
,
Peercoin
, etc.) you need to have 10 different wallets, which makes cryptocurrency security hard to manage. HolyTransaction, your personal
multi cryptocurrency wallet
, solves this problem, plus it comes with currency exchange features so that you can easily convert one cryptocurrency to another.
Open your free digital wallet here to store your cryptocurrencies in a safe place.