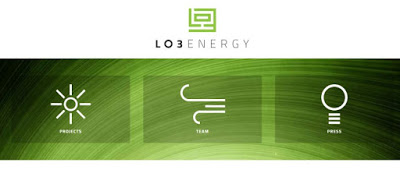 An American resident used the
Ethereum blockchain
to sell energy to his neighbors.
The two men did the transaction through the
LO3,
a startup that aims at changing the energy industry.
Lawrence Orsini, founder at LO3, explained that his startup wants to show how people can use the blockchain daily to facilitate their peer-to-peer exchange.
During an intereview with Coindesk, Orsini commented:
"All the projects that we're working on are squarely focused on the emerging distributed economy, peer to peer concepts. They're all squarely focused on distributing and decentralizing assets into communities, into people's hands, the new economy of the future."
Thanks to LO3 and ConsenSys, the American resident Eric Frumin had the chance to sell renewable energy directly to Bob Sauchelli, the former program manager at EnergyStar.
The energy created by Frumin's solar panel is tracked on the blockchain.
Sauchelli commented:
"With this arrangement, I'm going to pay him the whole premium, it won't cost me anymore. I'm going to pay him what I'd pay the power company, but he's going to get the whole premium, not just the wholesale rate".
Bitcoin for Electricity
It's not the first time we hear about electricity sold for cryptocurrencies and tracked through the blockchain.
In fact, during the MIT Enterprise Forum of Cambridge it was presented a new startup called Usizo, a crowdfunding company who is trying to improve energy payments between users and schools in the African country.
Open your free digital wallet here to store your cryptocurrencies in a safe place.