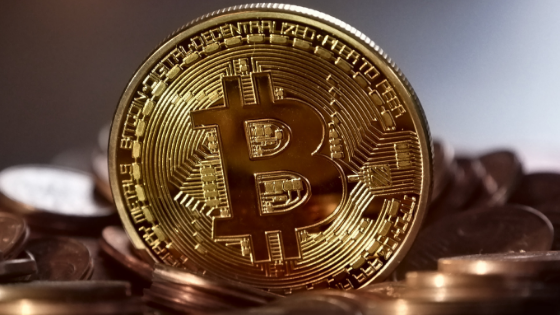 The digital age embraces new technology and adapts to it very quickly. Nowadays, investors have an opportunity to diversify their portfolio with digital assets and not just physical ones. However, while digital assets have risen in fame in the last few years, their volatility and unpredictability have investors question whether or not these types of investments are actually safe. On the other hand, gold has always been a "safe bet" among investors.
The main reason is that gold is an excellent hedge against inflation, global instability and economic crisis. As for Bitcoin, many people have claimed that it's the digital gold, but so far, Bitcoin was unable to provide the same level of investment security as gold. Many people still wonder if Bitcoin and gold are correlated. When comparing prices, the Bitcoin price is certainly very volatile, while gold pretty much retains its price with slight variations. Here's more insight into the correlation between gold and Bitcoin.
Difference of investment
As mentioned before, investors have an opportunity to opt for digital assets instead of just physical ones. The rise of Bitcoin's price in 2017 that was alongside a price increase in gold made people believe these two assets are correlated. However, people who invested in Bitcoin did so mainly because this digital asset was unregulated by governments and they intended to reap the benefits of that situation.
On the other hand, people investing in gold were looking for a safe investment to secure their funds, as gold is usually used for that. In other words, the cryptocurrency market was explored by investors who were speculating on the outcome, while gold was sought after by investors looking to secure their funds. Simply put, there was no direct correlation other than the investors' interest in both assets during the same period.
Different assets
The difference between the assets upholds their lack of correlation. Gold is a physical asset, which means its use and properties are much more flexible than Bitcoin which is purely a digital asset. Gold has inherent value, it can be used in various industries and has cultural value as well. That means that gold is, and will always be highly sought after and on high demand. That's why the gold price has remained steady throughout the years compared to Bitcoin prices that experience extreme volatility. For instance, Bitcoin reached its top price of $17.900 on December 22, 2017.
On the 5th of February, 2018, the price of Bitcoin fell to $6.200, which is more than 50% decrease in less than two months. The price of gold is determined by the global economic situation and demand, whereas digital assets are unregulated and their prices are uncertain at best. For example, gold prices go up whenever there are fluctuations in the stock market. Investors prefer an asset that can secure their funds or even yield a profit as opposed to an asset that's too risky.
Market dynamics
The gold market is more mature and well-developed, as well as regulated. On the other hand, the crypto market is fairly new and still in the process of adjusting. The increased popularity of digital assets also leads to the adoption of more cryptocurrencies. Aside from Bitcoin, there are over a thousand different currencies on the market. However, not all currencies are sought after or have the potential to become investments. That's why the crypto market still cannot correlate with gold, but that doesn't mean digital assets won't experience more stability in the future.
Even though the idea behind Bitcoin and blockchain technology was originally to be unregulated by officials and decentralized from a banking system, it seems that it does require a bit of regulation in order to stabilize and operate on an optimal level. The lack of security and safety does force investors to tread carefully when investing in cryptocurrencies, whereas gold can provide certain security even in the worst of scenarios.
Relationship between assets
So far, experts have been arguing about the existing or nonexistent correlation between gold and Bitcoin. Regardless of the current situation, there's undeniably a relationship between the two. Both assets are considered hedges against inflation and global economic difficulties. However, gold is still perceived as a more stable investment than digital assets.
The fact of the matter is that whenever cryptocurrency value decreases, gold prices go up, as investors return to their "safe haven" investment. The main reason is digital asset volatility. Increased volatility means greater risks and investors would prefer not to risk it, making investments that are meant to secure their funds. With that in mind, when the digital currency market stabilizes, the relationship between these two assets may improve and there may even be more correlation between them as well.
Whether there's a correlation between gold and Bitcoin is still debatable. Where one party sees a correlation, others see coincidence. That's why it's difficult to determine the relationship between these two assets. As for now, gold is considered a less risky and a more flexible investment, whereas Bitcoin, although perceived as a hedge, is considered too volatile to overtake gold. From an investor's point of view, gold and digital assets are two very different assets.
Open your free digital wallet here to store your cryptocurrencies in a safe place.