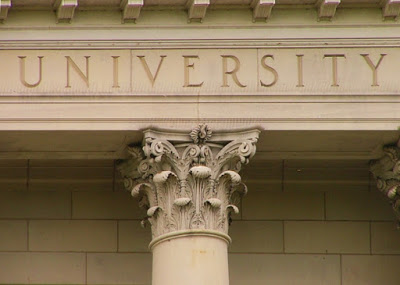 Bitcoin at University
From now on students from all around the world can pay with bitcoin for their university – if they decide to move in Prague.
In fact, the CEVRO Institute University in Prague has announced that it will accept bitcoin among their allowed methods of payment.
Recently the Greek University of Nicosia, Draper University of California, the University of Cumbria and King's College in the UK started to accept the cryptocurrency.
Why in Prague
The University rector Josef Šíma explained to Cointelegraph:
"As a first school in the Czech Republic we have opened unique Oxford style PPE (Philosophy, Politics, Economics) taught by a team of Czech and foreign professors in English and accepted many foreign students from US and Canada to India and China. One of them asked about the possibility to pay his tuition in bitcoin. And because we have hosted in past several lectures and conferences about this exciting new phenomenon and as a part of the PPE, and we will have courses dealing with alternative monetary schemes, free banking and cryptocurrencies, it was a really easy decision."
The Prague University, in fact, was the first university to create the
PPE class
to allow its students to study the connections between
Bitcoin and politics
, philosophy and economy.
Fees in bitcoin will be calculated based on the current bitcoin price.
Bitcoin worldwide recognition
The acceptance of bitcoin by public institutions could be an important step for the recognition and the increase in popularity of Bitcoin.
"We do not want merely to teach about the beauty of markets, modern technologies and innovation, we want to be innovators ourselves! We want to actively use most modern technologies and offer our students new opportunities which technologies made available" Šíma explained.
Open your free digital wallet here to store your cryptocurrencies in a safe place.