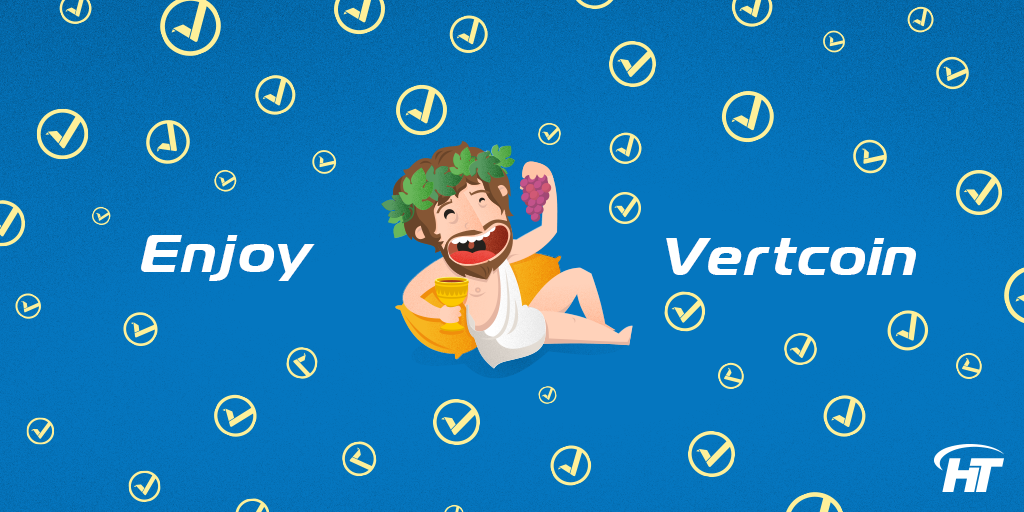 Want to open a Vertcoin wallet?
You're at the right place, as we at HolyTransaction decided to add Vertcoin to our multi-currency wallet.
So from now on you can store VTC on HolyTransaction, transfer them to any other wallet, and make crypto-to-crypto transfers using Vertcoin along with 18 other cryptocurrency networks.
All HolyTransaction customers can create a new address for their own VTC wallet and take advantage of the user-friendly HolyTransaction platform to send or receive transactions and instantly convert them to other cryptocurrencies we currently support.
What is Vertcoin?
VTC is a digital currency that can be sent between people over the internet.
Vertcoin (VTC) stays true to the original vision of cryptocurrency: a financial system owned by its users, the people's coin. Vertcoin's algorithm is designed to resist the development of custom mining hardware and multipool mining, ensuring that transactions are validated by a widely distributed network and avoiding the selling pressure when large mining pools indiscriminately flood the market with freshly mined coins.
Vertcoin Wallet features
Just like Bitcoin and all the other supported cryptocurrencies, you can now:
• Send Vertcoin to any address, even to addresses of other cryptocurrencies with instant conversion on the fly;
• Receive transactions;
• Exchange Vertcoin;
• Make instant transactions between HT users;
• Get real time exchange rates on the website;
• Set up OTP for additional protection.
To add Vertcoin to your wallet, click on the plus button on the top right of the balance page once you have logged into your wallet.
Do you want to open your Vertcoin wallet? Click here.
Open your free digital wallet here to store your cryptocurrencies in a safe place.