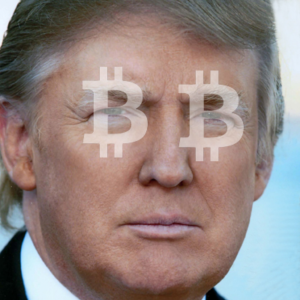 After reaching a value of $1,840, Bitcoin price is currently stable around $1,820 while I'm writing this article.
The recent growth of the Bitcoin price seems to be affected by President Trump administration and the economic uncertainty of the US.
Or, at least, this is a theory shared on Cointelegraph.
From the first day of his presidency, Trump indirectly influenced bitcoin price through his dubious politics.
Also, Bloomberg reported that the major American stock indexes experienced their worst performance in eight months while the richest billionaires lost $35 billion because of the Trump's turmoil.
For example, Amazon's Jeff Bezos and Facebook's Mark Zuckerberg lost almost $4 bln due to the Dow Jones Industrial Average drop of more than 370 points.
Evercore ISI Executive Dennis DeBusschere explained to Bloomberg:
"What has been setting in over the course of the day is that political uncertainty is something that's likely going to be with us for a significant amount of time. We may be looking at a higher volatility backdrop with a trending lower market for the next couple of months."
So, during this period of financial uncertainty, investors decided to protect their wealth by investing in bitcoin and gold.
Gold gained around 1.9% and Bitcoin price recorded a 7% growth, almost reaching its current all-time high price of $1,868.
This way, bitcoin seems to become a safe-heaven, with a growing number of investors.
As explained by Cointelegraph, a $10,000 investment in gold back in 2010 would have led to a loss of $20, while a $10,000 investment in Bitcoin would have led to a net gain of $200 mln.
So, investors started to trust Bitcoin, that is considered similar to digital gold, in order to avoid market instability and economic uncertainty.
The US market will struggle to recover during the next few weeks, so Bitcoin price is likely to maintain its upward trend and potentially it will set a new all-time high.
The rise in bitcoin demand within the US is clear and recently the US Bitcoin exchange market passed the Japanese one for the first time in 2017, at least for their trading volume.
You may also like:
Open your free digital wallet here to store your cryptocurrencies in a safe place.