Overstock Blockchain Stock will begin its work in December.
Patrick Byrne, CEO at Overstock, revealed this news today at Money2020, explaining how investors will be able to partecipate to the shares release, as well as the key dates involved in this process.
The initial sale will done as a rights offering, so interested investors will have to hold Overstock stock within 7th November in order to be eligible to receive shares on 10th November.
Then, on 15th November, a subscription period will open, when investors will be able to decide whether they want to take part to the offering.
During his speech, Byrne explained:
"Given our T+3 settlement, you will be a record holder by 10th November… If all goes well, it could be trading by 15th December."
The announcement comes just a few days after Overstock cryptocurrency group general manager Judd Bagley revealed an upcoming news during a panel session on capital markets. In fact, Byrne suggested that news would be announced in August when he returned to a leadership role at the Overstock company.
Also, Byrne said he believes that the distributed ledger could be a more disruptive force than the Internet.
"My allegiance is not to bitcoin, but the blockchain. Three years ago, I realized the blockchain was going to disrupt a lot of things in our civilization," he explained to the Money2020 attendees.
At the end of his speech, Byrne also discusses the various technology and business partnerships that allowed Overstock company to create to the forthcoming blockchain stock offer.
You can read more details about the Overstock Blockchain by reading here.
Source: Coindesk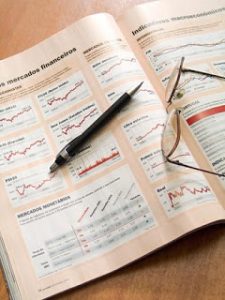 Open your free digital wallet here to store your cryptocurrencies in a safe place.