BTC Accepted here
A short infographic on industry acceptance of BTC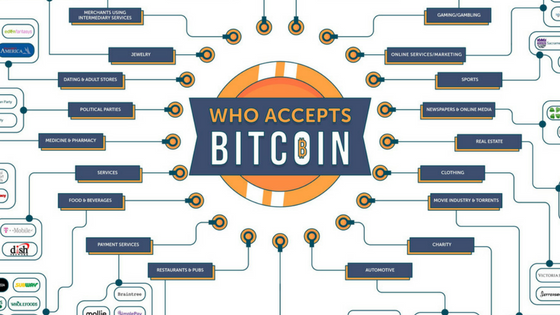 Cryptocurrencies skyrocked in 2017.
Everybody has heard for sure some friends speaking about it or read news about blockchain revolutionary potential.
The topics mostrly discussed are the highs and lows of crypto prices, the volatility of it, the mindblowing innovation and projects, the best places where buy cryptos or authority's point of view on them.
But here's one of the most interesting topics, that sometimes is left unexplored:
Who is actually accepting Bitcoin payments?
This is a very good question which can give a more thoroughful perspective on how companies look at the crypto-world; and that can help everyone understanding the potential spread of the blockchain philosophy.
In fact companies like Shopify, Subway, and Tesla have fully accepted Bitcoin payments, and you can pay for any of their products or services with them. However, even if a company doesn't support Bitcoin, there are some creative ways to buy their best products with it. For example, Gyft.com will help you buy Nike shoes with Bitcoin, while Expedia has embraced this cryptocurrency altogether.
To better understand who accepts bitcoin payments, we are happy to share with you this amazing infographic provided by our friends of 16Best.net
Enjoy the reading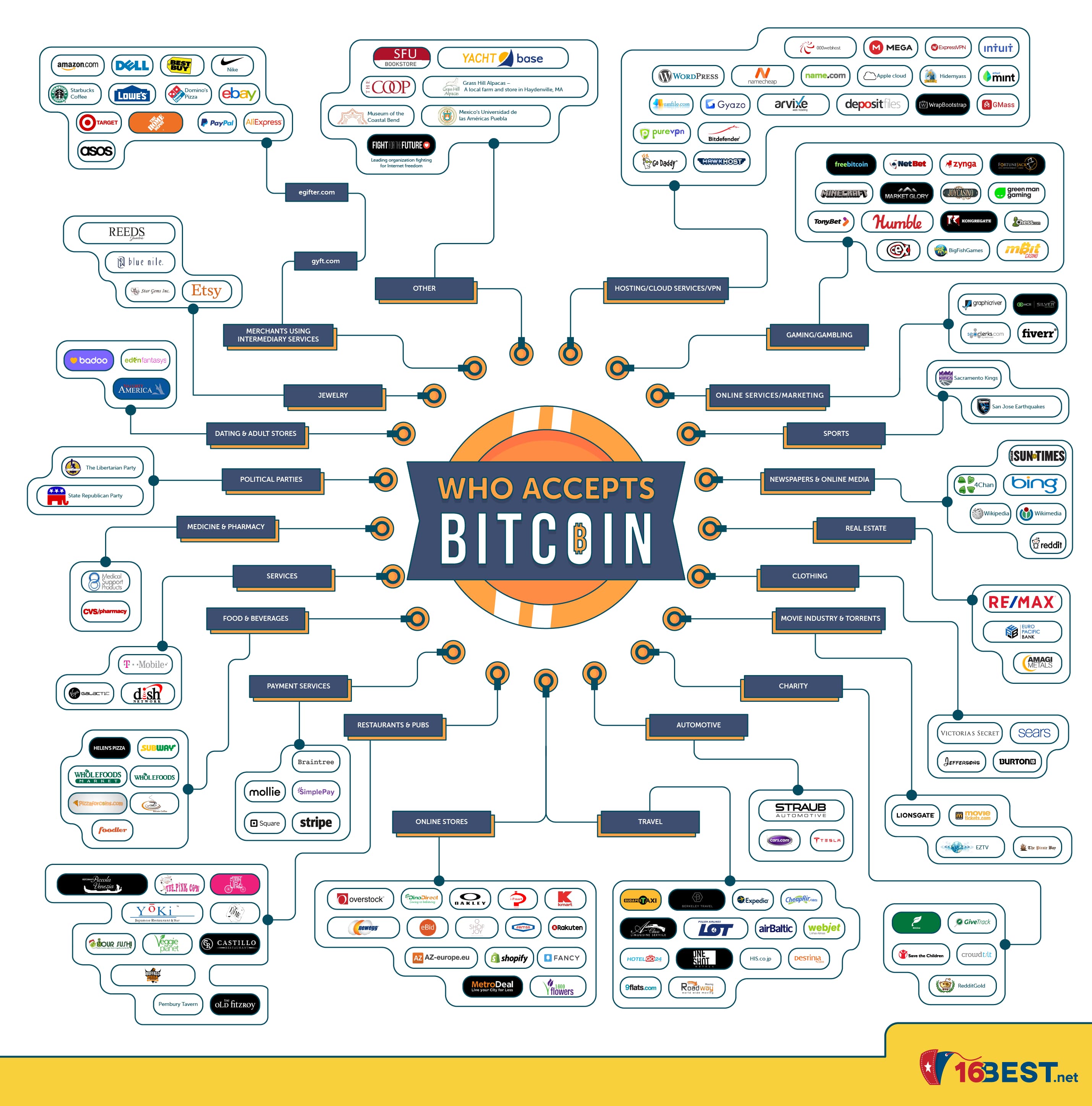 Open your free digital wallet here to store your cryptocurrencies in a safe place.