How to buy bitcoin with bank accounts? Read this step-by-step guide to convert your fiat currencies into your favorite digital currency.
We recently opened a new service called HolyTransaction Trade where you can buy and sell bitcoins.
This is an important feature when you need to buy or sell bitcoin immediately. You just need to create an account on HolyTransaction Trade but you can use any wallet, not only HolyTransaction.
You just need to visit HolyTransaction Trade and follow the process you can read below.
This guide will enable you to buy bitcoin with bank account.
Visit trade.holytransaction.com;
Select your input method (bank transfer in this case) and your output method (bitcoin);
Click on the blue "Continue" button;
Fill the form with your personal information: wallet to receive bitcoins, email to send the invoice, password, and amount of euros to be sent (max 600 EUR).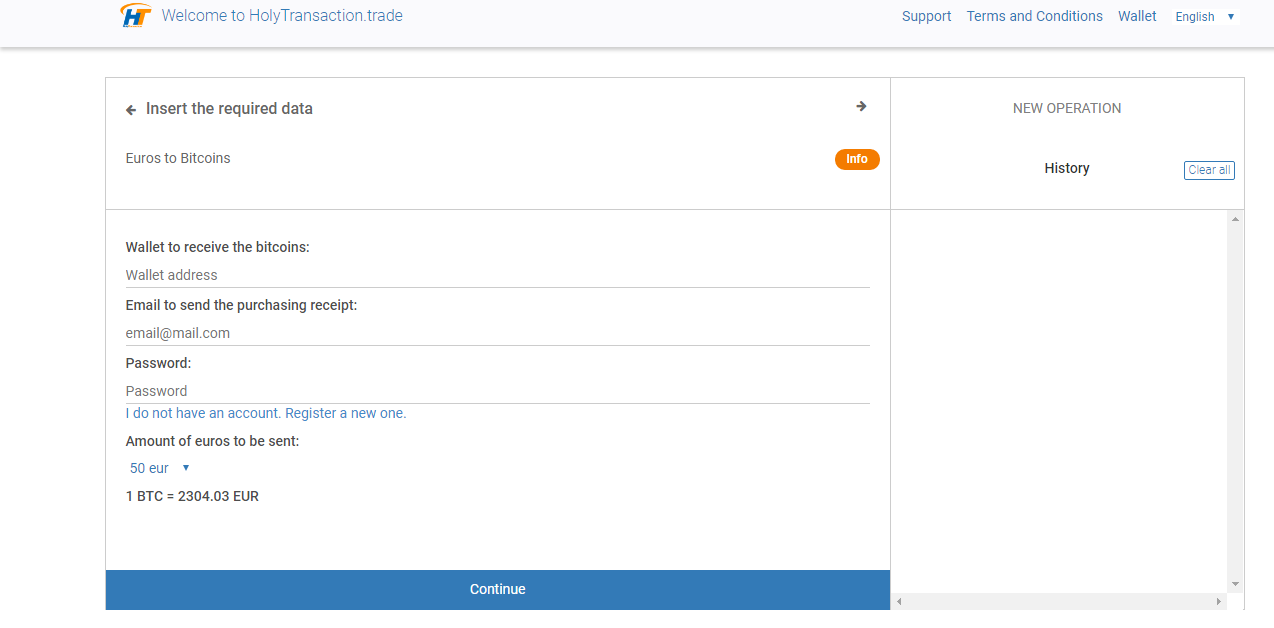 5. If you already have an account on HolyTransaction Trade you need to fill the form with your email and password. Conversely, you need to create a new account, so you need to click on "Register a new one" as shown in the picture below and confirm the link you will receive via email.
6. Then, if you are creating a new account, you need to provide your ID card. This process of verification will last a couple of minutes.
6. Then you will need to pay the amount of Euros you decided, so you need to order the bank transfer from your bank account. You will see the IBAN where you need to send the fiat currency to.
7. Then you will see a countdown that starts from 48h. At the end of that, the operation will be completed. You will see a similar image as shown below: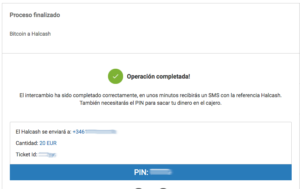 NOTE: the max amount you need to buy daily is 600 EUR.  Bank transfer needs 48h to be received.
Fees are 2%.
Open your account on HolyTransaction Trade here
Open your free digital wallet here to store your cryptocurrencies in a safe place.