The Bitcoin Marketplace: OpenBazaar Test
Recently OpenBazaar, the decentralized marketplace where you can buy items for bitcoins, launched its new 1.1.6 version.
So we decided to do a OpenBazaar test, to let you deeply understand how it works and what you can buy on this innovative market using your cryptocurrencies.
Step-by-Step OpenBazaar Test: Follow this Guide to do some Shopping
1. First of all you need to go to the OpenBazaar website and click on the Download button you can find on the right top of the page.
2. A download will start soon. If it doesn't, you just need to select your operating system such as Linux, Windows or Mac
3. After the download is completed, click on the file (maybe you will find it in the Download file) and launch it.
4. A new window will open where you have to complete your profile with info like name, timezone, avatar and your favorite currency.
5. You can also select your favorite theme to be used as a your profile template
6. Then you will be officially into your profile where you can add other info such as your social network profiles
7. Now you can start doing some shopping.
OpenBazaar has a simple interface, user-friendly enough to experiment and pay with your bitcoins.
Among the items you can find on this marketplace there is a wide range of the company's merchandise, so I decided to support their cause by buying their pins.
8. As you can imagine, I just had to click on the item I wanted to purchase.
9. Then you just click on the "Buy Now" ("Compra ora" because my version is in Italian).
11. Now you have to insert your public wallet address, you can find on your wallet among the settings.
During this process you can also create a temporary wallet address, useful if you can't find your public wallet address and for security reasons you don't want to disclose your private one.
12. OpenBazaar allows purchases from all around the world, but of course you need to pay extra bitcoins for the shipment.
For a shipment to Italy you need to pay an extra of about 0.0232 BTC, so I spent almost 17 EUR for that pin.
Bitcoin Wallet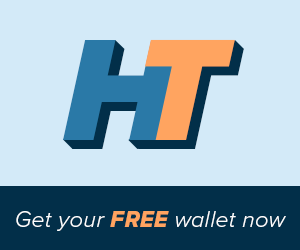 As I said, you can purchase your items on OpenBazaar by using bitcoins; and to do so of course you need a wallet.
Open your on
HolyTransaction
and find out more on our wallet where you can store several different cryptocurrencies including Bitcoin, Ethereum, Dogecoin,
Peercoin
, etc…
We call it a "Universal Wallet" for this reason.
Open your free digital wallet here to store your cryptocurrencies in a safe place.