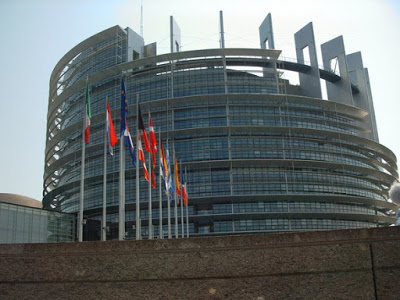 During the last week, a European parliament member gave a speech about consumer protection for the latest campaign that aims at realizing new rules related to the blockchain.
The perfect technology
In fact, the Lithuania representative Antanas Guoga defined the blockchain a "perfect technology" during a speech before the Internal Market for Consumer Protection Committee, which is thinking about advancing a new proposal for cryptocurrencies.
Guoga explained:
"I'm sure a lot of us politicians haven't got any bitcoins at the moment and we're trying to make laws for something we don't understand. I would suggest everyone to get some bitcoins and really learn about the system. It's a huge leap forward and a huge opportunity."
Guoga wants the European Commission to open a task force to monitor digital currencies.
The committee said yes
A voting on the proposal was held on April 26th and the result was 54-to-1 members that want the creation of a cryptocurrency task force.
This proposal will be voted by the entire European Parliament in the near future.
Watch the full video of the speech
Click here to listen to the entire Antanas Guoga's speech.
Multicurrencies Wallet
Bitcoin is the most popular cryptocurrency all around the world.
To store your bitcoin you will need a secure wallet where you can also hold Ethereum, Dogecoin, Litecoin and more digital currencies.
Open your free digital wallet here to store your cryptocurrencies in a safe place.