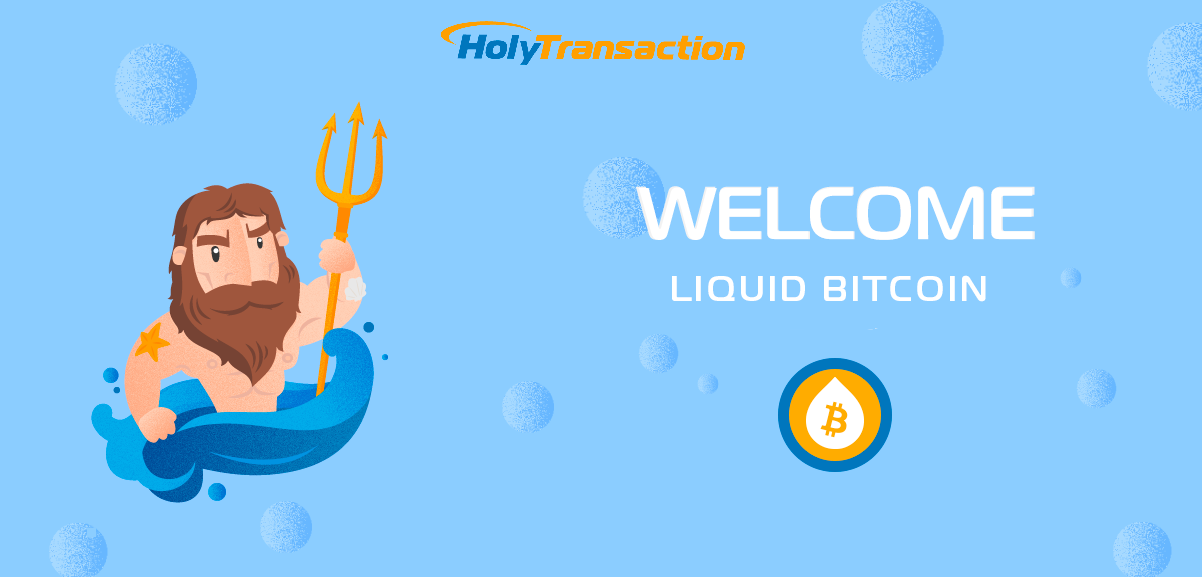 Today, we are pleased to announce that HolyTransaction Wallet is adding support for swapping L-BTC and thus introducing the ability to deposit and withdraw bitcoin using Liquid Network.
Bitcoin on the Liquid Network, or L-BTC, is verifiably backed 1:1 by bitcoins on the mainchain as Liquid is a federated sidechain between bitcoin exchanges and market makers. Once the coins are transferred from BTC to L-BTC, HolyTransaction users can take advantage of the massive speed and increased security features.
Why is Liquid support such a big deal?
Liquid Network is capable of operating ten times faster than Bitcoin's own network, which opens up a world of possibilities for the users, particularly when it comes to the speed, faster transactions, and lower costs of making payments. Imagine having to only wait for one minute for your transaction to be processed, as opposed to at least 10 minutes, which is what Bitcoin's blockchain requires. That is what Liquid Network offers, and what customers of HolyTransaction will now have the ability to do from within their wallet.
You may also like:
Open your free digital wallet here to store your cryptocurrencies in a safe place.