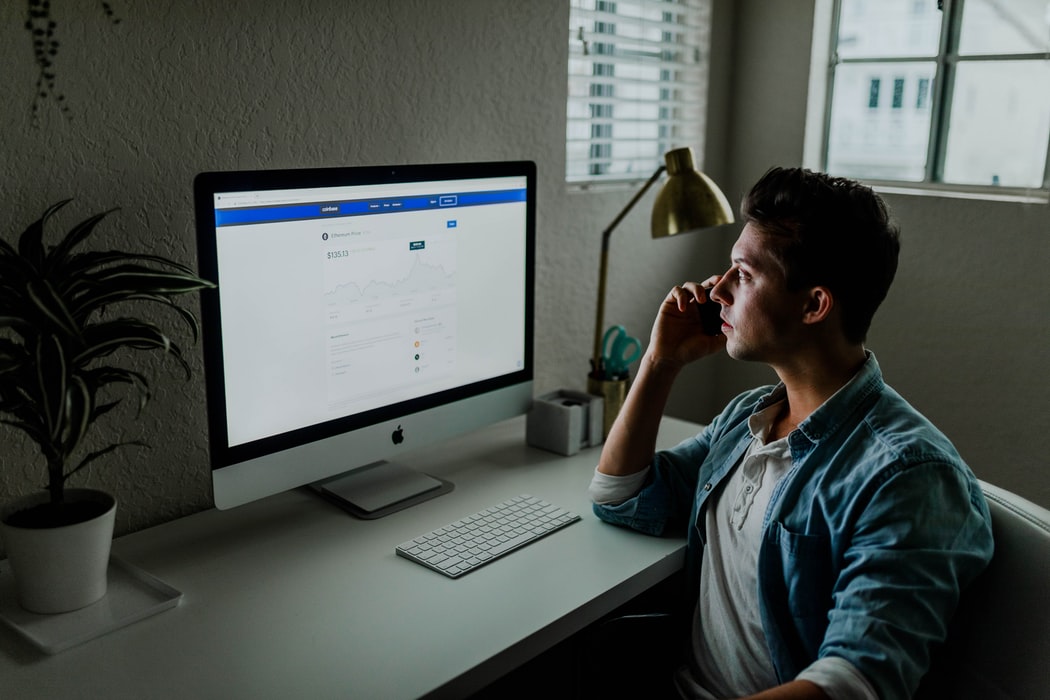 Cryptocurrency has been impacting lives, no doubt, and Bitcoin has now become quite popular among the youth and even the adults, making smart investors extremely rich.
 Cryptocurrency has been in existence for more than 10 years now. There is hardly a developed country, a civilized geographical location, or an economy of significance around the world still ignorant of the word "cryptocurrency."
The fact is that even if one does not know what cryptocurrency is all about. Then definitely, you have heard about it from the news, colleagues, neighbors, friends, internet, newspapers, handouts, and souvenirs, and so on.
Bitcoin is taking the lead as the most popular and the most utilized cryptocurrency with billions of dollars of transactions being carried out with it daily. Now, this begs the question, why is cryptocurrency still not taught to students?
Schools are institutions for educating people. Thus, it is of great importance and a matter of necessity that courses or subjects related to cryptocurrency be taught in school systems. This initiative will serve as a means of equipping our young generations for the future to come since cryptocurrency symbolizes a new viewpoint on finance and, primarily, the economy.
In lieu of these, it is worthy of mention that schools should also consider teaching online academic translation services as provided by The Word Point. Nowadays, such skills are essential in virtually all spheres of life.
Why not read on as you discover the five(5) essential reasons why cryptocurrency should be taught to students.
#1 Changes in Valuation Overtime
The knowledge of cryptocurrencies have increased in the general population of the world and have undertaken a new shape over time. According to BitcoinWiki, in 2009, there was no cryptocurrency exchange; the users at that time were majorly cryptography fans who transferred bitcoin mainly as a hobby. 
In 2010, a user, known as "Smoke too much," auctioned 10,000 BTC for $50 without any buyer. Lazlo Hanyecs was also reported to have successfully bought two pizzas at Jacksonville, Florida, on the 22nd of May, 2010. This was the first recorded successful bitcoin transaction. On the 26th of June, 2019, Bitcoin hit $13000, which notable experts attributed to the development of the cryptocurrencies technology industry. This is to enlighten you concerning the history of the significant changes of Bitcoin as a major cryptocurrency. To open your minds to a new life-changing experience, and for you to reason and agree with me as per why cryptocurrency should be taught to students.
#2 Promising Career Opportunities
Taking into consideration, the rate at which cryptocurrency is growing concerning its wide acceptance, thousands of career opportunities are bound to manifest within the years to come.
Concerning a report by Coinbase, it was brought to public knowledge that the population of students from various departments who have become interested in cryptocurrency is growing so fast.
Some companies today are on the lookout for job-seeking graduates who are progressive-minded and are interested in fast-growing technologies. Likely, most of these employers are not well-grounded in the knowledge of cryptocurrency themselves. Hence, they need workers who are capable of bringing this knowledge to an organization.
In the world of crypto, Many opportunities abound, and the possibilities are limitless. Cryptocurrency and digital currency go hand in hand, such that a wide range of opportunities are opened for young scholars. The lists of potential careers for cryptocurrency lovers are virtually enormous. 
Here are some few potential career opportunities you should look forward to:
Cryptocurrency developers and miners
Cryptocurrency traders
Cryptocurrency analysts
Cryptocurrency-based software engineer
Cryptocurrency developers, and so on.
#3 Encompassing all Industries
According to the SI News blog, Cryptocurrencies have been forecasted to be utilized extensively in industries like Agriculture. Going by this report, it becomes evident that cryptocurrency technology is here to revolutionize the way we run our businesses.
In current times, workers are highly required by employers to collaborate and work across different departments. Several Interdisciplinary research is also growing in popularity in various universities in most developed countries. 
For instance, the University of California-Berkeley started delivering a cryptocurrency class called "Blockchain, Crypto economics, and the Future of Technology, Business and Law" which has become quite popular among students.
#4 It is a Great Investment Opportunity
Investment in cryptocurrency is highly encouraged for every business person or investor looking to make it big within a short period. It is indeed an excellent Investment platform given the astronomic rise in bitcoin rate in the year 2007 when it rose to its highest-ever to about $20,000, by which investors made a whole lot of money as a result of their investment. 
Even though some investors or individuals will argue that Bitcoin is highly volatile and full of risk, the same principles that apply to businesses and investment opportunities are still applicable to an investment in cryptocurrency.
#5 The Impacts of Cryptocurrency are Enormous
Following the growing trend of cryptocurrency, the impacts are becoming greater and more significant over time. This further stresses the reason why the course should be taught to students. Students need to be prepared for the crypto revolution to come.
Jake Gardner, a crypto analyst once said that "the impact of cryptocurrency is omnipotent considering the huge amount of benefits attached to it". He also gave some notable advantages of cryptocurrency, which includes:
It reduces the cost of health-care services.
It guarantees a secured record-keeping.
It produces an extensive adoption of cryptocurrency technologies in the next 2-3 years.
It helps to reduce the cost of operations as well as minimizes the cost incurred from cross-border payments and many more.
Final Thoughts
There is a strong need for cryptocurrency classes to be held in various schools, and it should not be handled with levity. Students should be well equipped and fortified with the knowledge of cryptocurrency to be economically relevant towards its full implementation in a few years to come. Given the reasons above, should cryptocurrency be taught in schools or not? I leave you with this question to ponder on.
About the author: Frank Hamilton is a blogger and translator from Manchester. He is a professional writing expert in such topics as blogging, digital marketing and self-education. He also loves traveling and speaks Spanish, French, German and English.
You may also like:
Open your free digital wallet here to store your cryptocurrencies in a safe place.