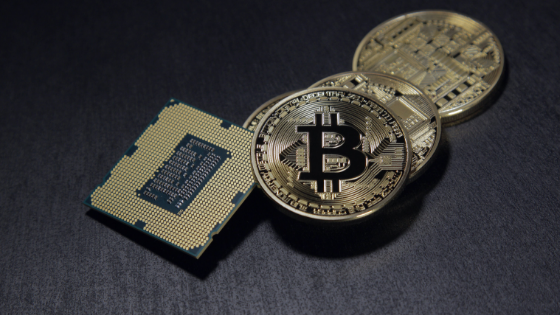 Exchanges are the entry gate for newcomers in the crypto world. Apart from direct deals which are pretty rare at the moment, these platforms represent a great option to get some cryptocurrency for fiat money. But are the exchanges fully secure?
Surely, websites are pretty convenient and user-friendly as they are targeted on different traders including total newbies. But their security isn't ideal. Just remember the hack of Coincheck in January 2017 or the famous history of Mt.Gox's rise and fall.
Despite threats and risks, some crypto investors keep their money at the exchanges' in-built storages. Others prefer private wallets. Who is right? Let's try to figure it out and reveal where your coins will be safer.
Basics of storing crypto
Crypto isn't tangible as fiat money. It exists online and records transactions by using blockchain. For storing assets, you can use in-built storages at the exchange platforms and crypto wallets which are unique addresses and can function both online and offline.
Each wallet consists of public and private keys. Public keys can be compared to email addresses – in order to receive some coins, you have to share this number with a sender. Private keys work like a password, as only the owner knows them. They can be subjected to frauds which is why it's essential to secure your crypto as much as possible.
Storages at the exchanges – easy to use but vulnerable
Centralized crypto trading platforms which allow users buying and selling various coins are similar in one: they control accounts by not disclosing private keys to users. Сustomers just have to trust exchanges in keeping their coins secure. Of course, large projects like Coinbase, Binance, or CEX.IO have strong security teams and offer offline storages and multi-signatures to protect users' funds better. But they also can be a sweet spot for hackers who focus on big-volume websites. Any reputable guide will warn you about the dangers of storing coins this way.
Cryptocurrency exchanges are vulnerable to market manipulations and can be hacked even when they have all the security measures needed. While choosing a platform to trade at, check hacking statistics, explore different opinions and overviews to be sure that the website you'll be using cares about keeping your funds safe.
Apart from the problems with ownership and security, there's an issue with the lack of regulation. Your coins aren't totally protected as long as your country doesn't move to the crypto legislation. While influential countries like China ban crypto activities, the market remains highly unstable which affects the level of security.
Keeping crypto at the exchanges has its advantages, too. These platforms are really convenient in terms of using the funds for trading. Customers like doing everything in one place: buying crypto with fiat (this option is not available everywhere, though), selling or trading coins. Using crypto-to-fiat exchanges like Kraken or CEX.IO, you can perform different actions at once.
Briefly summarizing, in-built storages at the exchanges are very convenient, especially when you don't want to lose time and effort on setting up a wallet. But it's better to keep coins there only for active trading, as there are no solid guarantees that your funds will remain safe.
Storing in wallets – various options
The level of security varies depending on the wallet's type. Similarly to exchanges, you can store coins online or offline: the first option is represented by web-based and software wallets, while the seconds one is about paper and hardware ones.
Hot wallets
Web-based wallets are connected to the Internet. Desktop and mobile ones can be installed offline, but for their security not to be compromised, you need to keep them on a spare device with no access to the Internet. The main advantage of hot wallets is that they allow transferring money anytime and very quickly which is especially beneficial for active traders.
As for drawbacks, such systems are extremely vulnerable to fraudsters and phishers, no less than exchanges. It's not recommended to use them for large amounts of crypto. If you're still going for hot wallets, make sure you realize what risks it entails. Use it for day-trading or petty cash and avoid common mistakes: not calculating fees or spending unconfirmed outputs.
Cold wallets
Unlike the first type, these systems work offline which makes them practically immune to hackers and frauds. The most secure wallets are paper and hardware ones. Using the paper type is easy and free, but it holds risks of damage (paper can easily be destroyed) and the human factor (users can simply forget where they've put their wallets).
Hardware wallets that function as a flash drive are the most flexible: you can connect them to your device any time you want to perform a transaction and you can do it as many times you need. There's one notable flaw, though – hardware devices are not free. For wallets like Trezor or Ledger, you'll have to pay about $100. Also, they may be not that easy to use, but this is not important in contrast to the security they offer.
Final tips
If you're planning on having active and diverse crypto activities, it's advisable to combine both approaches to crypto storing: keep your main funds offline and have some money at the exchange. While dealing with hot storage, choose trusted platforms and wallets, enable two-factor-authentication, don't open suspicious links that might look like actual services. As an additional measure, write your private keys down – keep this backup in a place only you can access, and do the same with paper wallets.
Risks related to storing crypto bring the issue of trust to the foreground: while centralized systems designed to work with decentralized currencies often fail to guarantee a perfect security level, it indicates the need for a new approach which would be more relevant to the very idea of crypto.
Open your free digital wallet here to store your cryptocurrencies in a safe place.