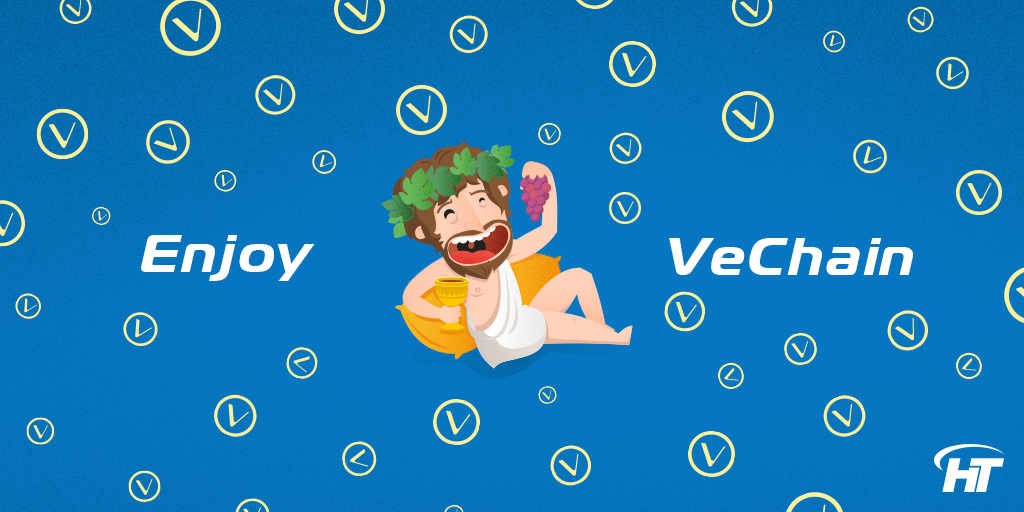 If you thought about holding or exchanging VEN Token, now you can do so directly with your HolyTransaction Universal Wallet.
It's now possible to add VEN wallet to your dashboard and use it to access and exchange 22 different crypto, instantly. This is just one of the many recent adoptions, which brought the number of cryptocurrencies accepted on our platform to 22.
Now you are free to store VEN on HolyTransaction, transfer them to any other wallet, and make crypto-to-crypto transfers from and to VEN. All HolyTransaction customers can create a new address for their own VEN Token Wallet.
VEN Wallet features
Just like Bitcoin and all the other 21 digital currencies supported, you can now:
• Send VEN Token to any address, even to addresses of other crypto, with instant conversion on the fly;
• Receive transactions;
• Exchange VEN Token with any supported coins;
• Make instant transactions between HT users;
• Get real time exchange rates on the website;
• Set OTP for additional protection.
If you are not able to see your newest VEN Wallet, you just need to click on the "plus" button on the top right of the balance page, once you successfully login into your own wallet.
VeChain and the VEN Token:
VeChain is a thriving blockchain platform offering Blockchain-as-a-Service to enterprises for products and information. The Team have effectively pursued project involving consumers' products from the luxury sector. It is a truly innovative business-scape.
By leveraging on blockchain technology, VeChain strives to build a trust-free and distributed business ecosystem, which is self-circulating and scalable.  In their vision, enterprises could enjoy the benefits of the blockchain: transparency and value flows at high-speed rates.
With a strong portfolio of partners, VeChain intends to model these successful implementation cases as industry templates to build the next phase of expansion.
"We are relentless in the pursuit of being the world's first blockchain company to change the world for the better. Our original vision has never been changed. The dream is still the same as before:
To build a trust-free and distributed business ecosystem by enabling the flow of information and values at high-speeds through collaboration with enterprises."
Open your free digital wallet here to store your cryptocurrencies in a safe place.