Yesterday we published the image below on Facebook, related to UASF Bitcoin we support. But what does it mean?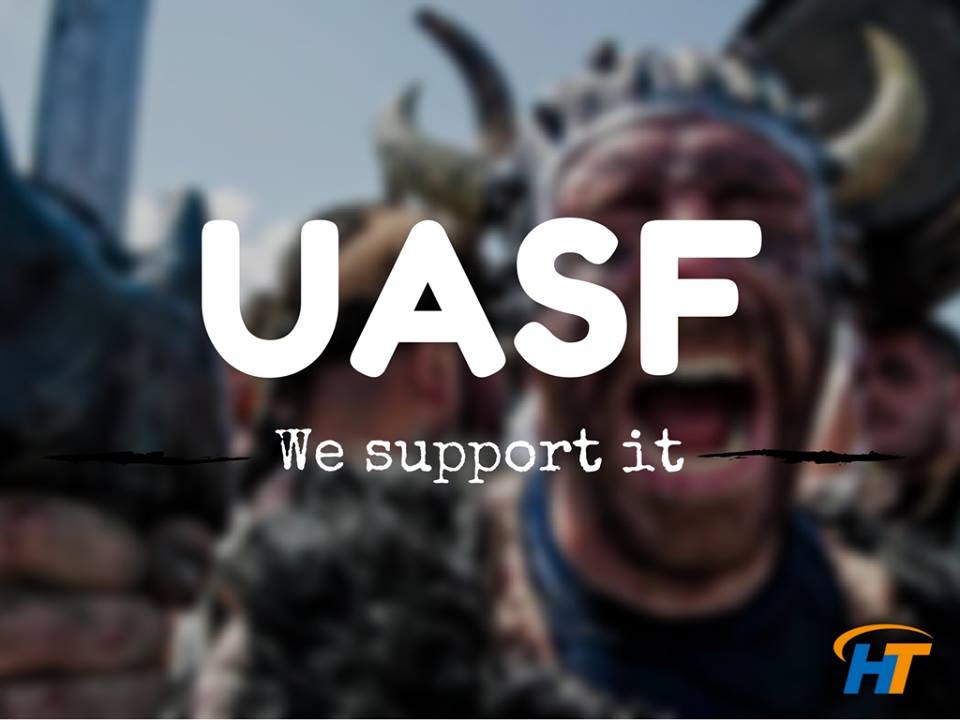 What is UASF Bitcoin?
UASF is an abbreviation that stands for User Activated Soft Fork.
It's a mechanism for the activation of a soft fork that might occur on a specified time enforced by full nodes, a concept that is also called "economic majority".
In the past years, a UASF was successfully developed to activate the P2SH soft fork (BIP16).
Instead, currently, the UASF is combined with the so-called SegWit activation in the BIP148 proposal you can read here: github.com/bitcoin/bips/blob/master/bip-0148.mediawiki.
What is a MASF?
MASF means Miner Activated Soft Fork. It's a system by which miners can trigger the activation of a soft fork when a majority decides to execute an upgrade. This allows a faster activation of the soft fork, leaving full nodes to upgrade when they decide to do it.
This mechanism is a tradeoff because it puts trust in the hash power,  enforcing the new rules. Conversely, it can cause invalid chains. This was the case with BIP66.
What is BIP148?
BIP148 is a UASF designed to run the current SegWit MASF deployment in order to activate it in all the existing SegWit capable node software (80% + at this time).
From August 1st, 2017, miners have to signal their readiness for SegWit creating blocks with the version bit 1.
What is Segwit?
SegWit is an upgrade to the bitcoin blockchain that might be able to solve the so-called block size debate, by increasing the capacity of each block of the digital currency chain in order to allow more transactions in less time and with fewer fees to be executed and registered on the blockchain itself.
Right now, Bitcoin supports up to 2000 transactions per block in 10 minutes, but SegWit will be able to double this capacity up to 4000 transactions.
Read this infographic to know more about SegWit.
Open your free digital wallet here to store your cryptocurrencies in a safe place.