During the recent months a lot of companies such as Dwolla, Earthport and PayCommerce announced the development of various solutions based on the blockchain.
Today is the turn of DH Corporation, also known as D+H, a Canadian leading end-to-end provider of retail, commercial and transaction banking solutions.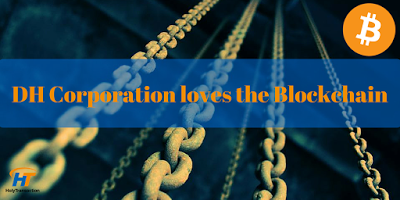 D+H introduced a proprietary blockchain solution within its Global PAYplus platform.
Global PAYplus already allows different methods of payment and D+H probably will announce soon the introduction of the digital currencies.
According to Moti Porath, D+H's executive vice president of global pre-sales, the blockchain will help the company in several ways:
"We believe that 2016 will see banks transitioning from experimenting in the innovation labs to implementing solutions that drive value to their customers. At this time, we see the most relevance for blockchain capabilities in payments, so it made sense to move quickly to add capabilities to our global payments hub", he said.
So it seems D+H really believes in the blockchain potential:
"[Banks] will be able to utilize a secure, closed loop, distributed ledger system to connect bank networks, move money in real-time, and improve access to liquidity."
Going deep, D+H wants to create a node similar to a liquidity pool, with several liquidity pool accounts externally created.
This is Porath's explanation:
"The liquidity pool node simulates accounts in a central bank and, when value is exchanged and the blocks are being updated, the central bank node is updated to reflect the exchange of value."
D+H partners with Ripple
On October, 2015, D+H started a partnership with Ripple "to deliver innovative payment capabilities by integrating Global PAYplus, its global payment services hub, with Ripple's distributed ledger technology, creating a foundation for further disruptive payments innovation", stated dh.com.
Gene Neyer, head of product management, said:
"Distributed ledgers have the potential to radically transform the payment process. They remove the frictional costs and reduce the complexities of using multiple intermediaries; reduce or eliminate the reconciliation processes; and transform and enrich existing business processes by providing alternative sources of liquidity. This investment in distributed financial technology demonstrates D+H's continued commitment to payments innovation. The payments landscape is rapidly evolving and D+H's forward-looking solutions enable financial institutions and corporations around the globe to grow and compete."
Download the whitepaper here
Also, D+H published a whitepaper in which they explain the five reasons why the company believes the banking industry should invest into the blockchain technology.
You can download it here for free.
Open your free digital wallet here to store your cryptocurrencies in a safe place.